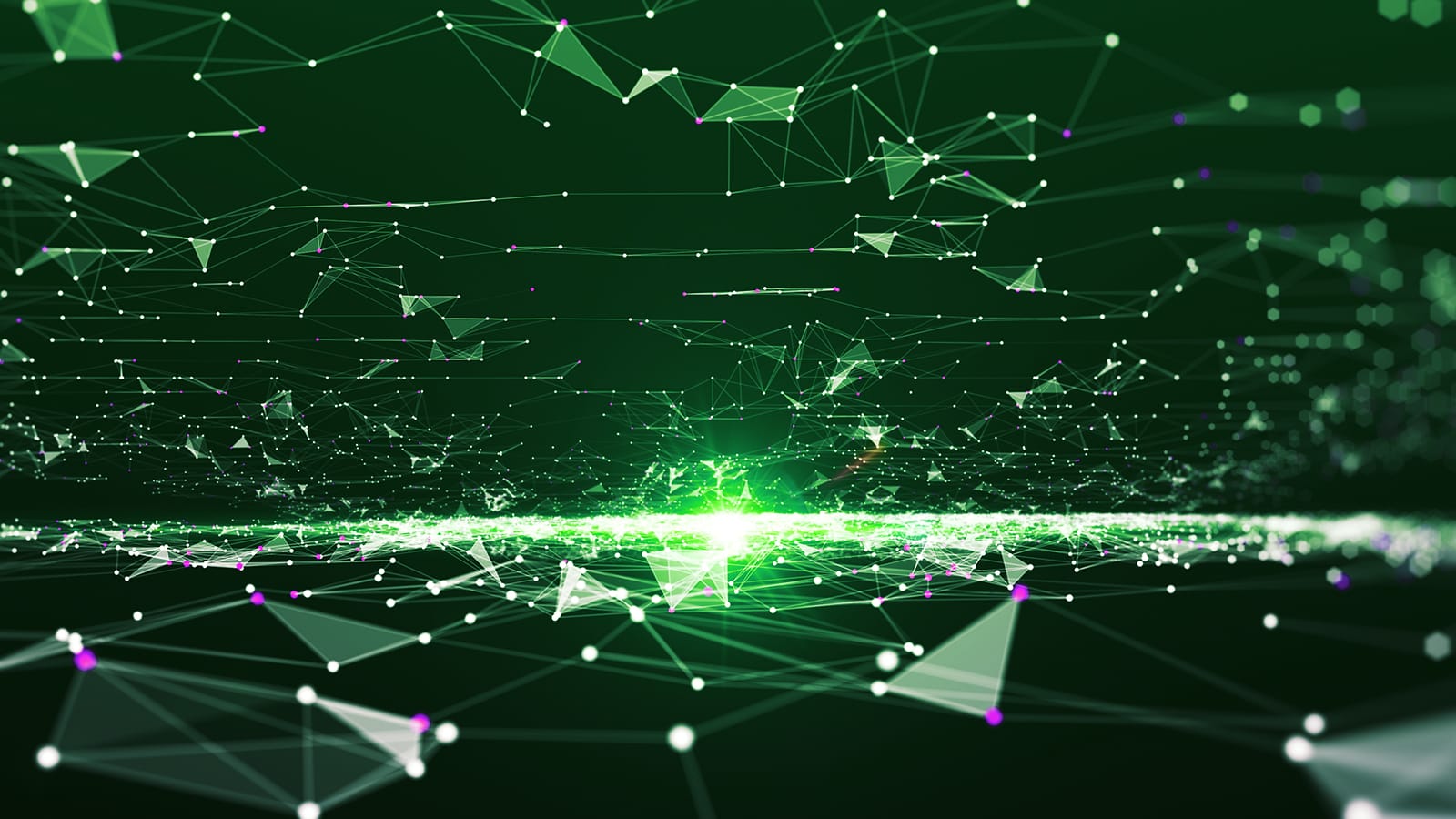 Spring Conference Speakers
Featured Speakers & Panelists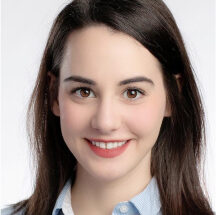 Maria Apostolaki
Assistant Professor of Electrical and Computer Engineering
,
Princeton University
Maria Apostolaki joined Princeton University as an Assistant Professor of Electrical and Computer Engineering in August 2022. She is associated with the CS Department, CITP and DeCenter. Her research draws from networking, security, blockchain, and machine learning. Overall, her goal is to design and build networked systems that are secure, reliable and performant.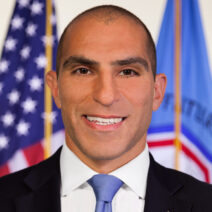 Rostin Behnam
Keynote
Chairman, Commodity Futures Trading Commission
Rostin Behnam is the CFTC's 15th Chairman. He previously served as CFTC Commissioner beginning September, 2017, and as Acting Chairman. Chairman Behnam's arrival at the CFTC followed extensive experiences in financial markets policy. As Senior Counsel to Senator Debbie Stabenow of Michigan, his major responsibilities included the implementation of the Dodd-Frank Act and related policy matters affecting the Treasury Department, the U.S. prudential regulators, and the Securities and Exchange Commission. Prior to his work in the U.S. Senate, Chairman Behnam held positions in financial markets and financial market regulation and compliance, including as a proprietary equities trader, an investigator at the N.J. Bureau of Securities, within the State's Office of the Attorney General, and in private practice. Chairman Behnam received his A.B. from Georgetown University and law degree from the Syracuse University College of Law. Chairman Behnam lives in Baltimore with his wife and three daughters.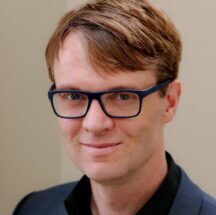 Andrew Chignell
Laurance S. Rockefeller Professor in Religion, Philosophy, and the University Center for Human Values, Princeton University
Andrew Chignell is the Laurance S. Rockefeller Professor in Religion, Philosophy, and the University Center for Human Values at Princeton University. From 2020 to 2023, Chignell is the president of the North American Kant Society. He co-directs the Princeton Project in Philosophy and Religion. Prior to Princeton, he was a professor in the University of Pennsylvania Philosophy department from 2016 to 2017, and an assistant and associate professor at Cornell's Susan Linn Sage School of Philosophy, with affiliations in German Studies and Religious Studies, from 2004 to 2016. His research focuses mostly on Immanuel Kant and other early modern philosophers, as well as on philosophy of religion, the ethics of belief, and certain issues in aesthetics and moral psychology (especially hope and despair).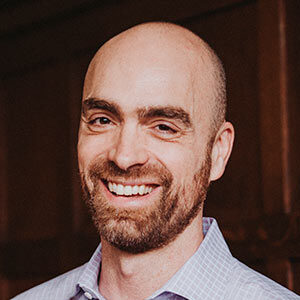 Troy Cross
Professor of Philosophy and Humanities, Reed College
Troy Cross works primarily on issues in metaphysics and epistemology. Since 2011, he has also been involved in bitcoin, attempting to understand the broad import of its rise, but in particular its impact on energy systems and the environment. More recently, Cross has, together with Andrew Bailey (Yale-NUS), proposed a novel way of addressing emissions associated with bitcoin mining.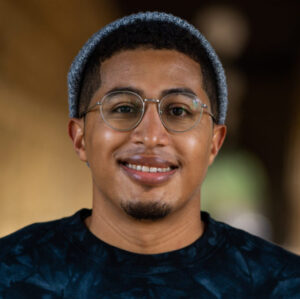 Tony Douglas, Jr.
Co-Founder & Chief DAO Officer, Convex Lab; Head of Strategy, DAO Research Collective
Tony Douglas is the Co-Founder & Chief DAO Officer of Convex Labs, a decentralized research and development studio focused on organizing on-chain data to build novel blockchain solutions. He's also the Head of Strategy for DAO Research Collective, a non-profit funded by various blockchain industry leaders that accelerates DAO functionality by funding and open-sourcing DAO research, aggregating and curating DAO research for the community, and facilitating interactions between academics and operators. Tony started his career at Goldman Sachs as an internal design consultant (process engineering, UI/UX design, etc). He then co-led the creation of an Organizational Design team at Goldman before leaving the firm to join Humu, an HR tech startup founded by former Google leaders, including the former CHRO, Laszlo Bock. Tony now applies these organizational design and development experiences, plus his general passion for "Future of Work'" technology, to the research of decentralized autonomous organizations. Tony received his MBA from Stanford Graduate School of Business and Master's in Organizational Psychology from New York University. He was the Head of Governance for the Stanford Blockchain Club.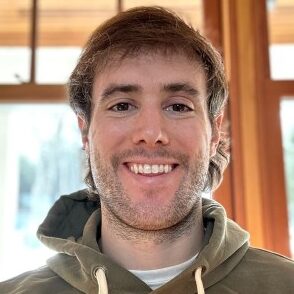 Charlie Durbin
Co-Founder and CEO, Decent
Charlie is a co-founder and CEO of Decent, a leading NFT creation and infrastructure tool that enables creators to launch, manage & analyze their web3 projects. Previously, he worked at Vox Media and GCA Advisors doing M&A advisory in the media sector. Charlie graduated from Princeton's School of Public and International Affairs with a specialization in Trade and Economics in 2019. While at Princeton, he published independent work on crypto's impact on foreign exchange markets and built trading models to capture celebrities' impact on Bitcoin and Ethereum prices.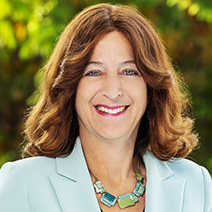 Andrea Goldsmith
Dean of the School of Engineering and Applied Science, Arthur LeGrand Doty Professor of Electrical Engineering and Co-Director of the DeCenter
,
Princeton University
Andrea Goldsmith is the Dean of Engineering and Applied Science and the Arthur LeGrand Doty Professor of Electrical Engineering at Princeton University. She was previously the Stephen Harris Professor of Engineering and Professor of Electrical Engineering at Stanford University, where she is now Harris Professor Emerita. Her research interests are in information theory, communication theory, and signal processing, and their application to wireless communications, interconnected systems, and neuroscience. She founded and served as Chief Technical Officer of Plume WiFi (formerly Accelera, Inc.) and of Quantenna (QTNA), Inc, and she serves on the Board of Directors for Intel (INTC), Medtronic (MDT), Crown Castle Inc (CCI), and the Marconi Society. She also serves on the Presidential Council of Advisors on Science and Technology (PCAST) and as the founding Chair of the IEEE Board of Directors Committee on Diversity, Inclusion, and Equity. Dr. Goldsmith is a member of the National Academy of Engineering, the Royal Academy of Engineering, and the American Academy of Arts and Sciences. Her awards include the Marconi Prize, the IEEE Sumner Technical Field Award, the ACM Athena Lecturer Award, the ComSoc Armstrong Technical Achievement Award, the Kirchmayer Graduate Teaching Award, the WICE Mentoring Award, and the Silicon Valley/San Jose Business Journal's Women of Influence Award. She is author of the book "Wireless Communications" and co-author of the books "MIMO Wireless Communications," "Principles of Cognitive Radio," and "Machine Learning and Wireless Communications," all published by Cambridge University Press, as well as an inventor on 29 patents. She received the B.S., M.S. and Ph.D. degrees in Electrical Engineering from U.C. Berkeley.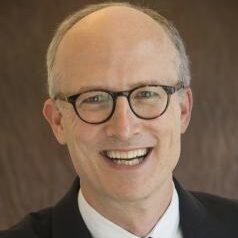 M. Todd Henderson
Michael J. Marks Professor of Law, University of Chicago
M. Todd Henderson is the Michael J. Marks Professor of Law at the University of Chicago, where he is also a lecturer at the Booth School of Business and a fellow of the Becker-Friedman Institute. He is a visiting fellow at the Hoover Institution. Henderson researches and writes on a wide range of topics, from securities regulation to crypto to American Indian Law. He is the author of seven books, including two legal thrillers. His latest book, Native Americans and the Supreme Court (2022), is an exploration of the key cases at the court that have defined Native American constitutional rights, from land to gender equality. He has taught securities regulation, corporate law, financial regulation, banking law, torts, American Indian law, and derivatives, and has held seminars on numerous topics, including negotiations and libertarian thought.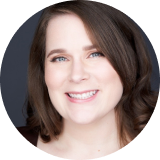 Carole House
Keynote
Executive in Residence, Terranet Ventures, Inc.; former Director for Cybersecurity and Secure Digital Innovation, White House
Carole House is an Executive in Residence at Terranet Ventures, Inc. She recently served as the Director for Cybersecurity and Secure Digital Innovation for the White House National Security Council (NSC). Carole joined the NSC from the U.S. Treasury's Financial Crimes Enforcement Network (FinCEN), where she led cybersecurity, virtual currency, and emerging technology policy efforts as a Senior Cyber and Emerging Technology Policy Officer. Prior to FinCEN, she worked as a Presidential Management Fellow supporting the White House Office of Management and Budget's Cyber and National Security Unit and the U.S. Senate Committee on Homeland Security and Governmental Affairs on cybersecurity, supply chain risk management, and critical infrastructure protection policy issues. Carole is a former Army Captain who served in chemical defense and military intelligence until November 2014, including a deployment to Kandahar Province, Afghanistan, from 2012 to 2013 in support of Operation Enduring Freedom. She holds a BA in international affairs from the University of Georgia and an MA in security studies from Georgetown University.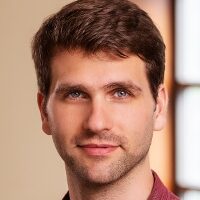 Amit Levy
Assistant Professor of Computer Science, Princeton University
Amit Levy is an Assistant Professor in the Computer Science Department. He received his BSc in computer science and economics from the University of Washington in 2009, and his Ph.D. in computer science from Stanford University in 2018.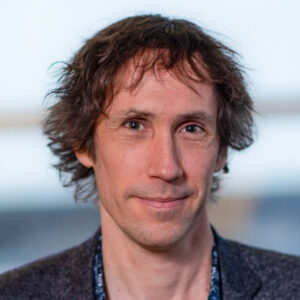 Kevin Leyton-Brown
Professor of Computer Science, University of British Columbia
Kevin Leyton-Brown is a professor of Computer Science and a Distinguished University Scholar at the University of British Columbia. He also holds a Canada CIFAR AI Chair at the Alberta Machine Intelligence Institute and is an associate member of the Vancouver School of Economics. He received his PhD from Stanford University (2003). He studies artificial intelligence, mostly at the intersection of machine learning and (1) the design and operation of electronic markets and (2) the design of heuristic algorithms. He has lately developed an interest in formalizing the property rights conferred by NFTs, understanding what the specific character of these rights means for the social structures that NFTs will enable, and investigating ways that market design and/or AI can help to advance novel applications enabled by the blockchain.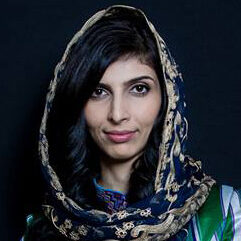 Roya Mahboob
Keynote
Co-founder and CEO, Digital Citizen Fund
Roya Mahboob is an entrepreneur and Afghanistan's first female tech CEO, but her impact extends far beyond the sphere of business. Mahboob has used her success and tech expertise to help educate and empower Afghan women and girls, and she has been an outspoken advocate for their rights. She founded the Digital Citizen Fund (DCF), which aims to increase Afghan women's technological and financial literacy. She also co-founded and supports the Afghan Girls Robotics Team. Mahboob has worked to build Innovation/Tech Centers across Afghanistan and has launched an online platform to strengthen the voices of Afghan women and journalists. She regularly speaks and writes eloquently about the vital importance of STEAM education and economic opportunity for women and girls as they pertain to human rights. Mahboob was named to TIME's 2013 list of 100 Most Influential People and received the 2014 Tribeca Disruptive Innovation Award, The Advancement of Gender Equality through Education Award, Young Leader of World Economic Forum 2015 , Asia Game changer 2019, Doha forum award of 2022, LantosHumanRights awards, the prestigious Presidential Leadership Scholarship and is a founding Leader of The NewNow, a group of rising global leaders tackling global challenges.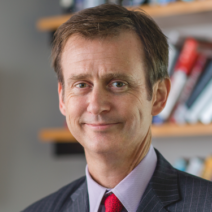 Nolan McCarty
Susan Dod Brown Professor of Politics and Public Affairs; Vice Dean for Strategic Planning, Princeton School of Public and International Affairs, Princeton University
Nolan McCarty is the Susan Dod Brown Professor of Politics and Public Affairs and Vice Dean for Strategic Initiatives at the Princeton School of Public and International Affairs. He served as the chair of Princeton Politics Department from 2011-2018. He has written on a variety of topics related to U.S. politics and political economy ranging from the causes and consequences of political polarization, economic and politic inequality, regulation, and the political role of business. He has also engaged in the development of statistical methodologies and the application of game theoretic models to political questions. He has authored or co-authored four books: Political Game Theory (2006, with Adam Meirowitz), Polarized America: The Dance of Ideology and Unequal Riches (2016 second edition with Keith Poole and Howard Rosenthal), Political Bubbles: Financial Crises and the Failure of American Democracy (2013 with Keith Poole and Howard Rosenthal) and Polarization: What Everyone Needs to Know (2019). With Frances Lee, he co-edited Can American Govern Itself? (2019) In 2010, he was elected a fellow of the American Academy of Arts and Sciences. He earned his A.B. in Economics from the University of Chicago and his PhD in Political Economy from Carnegie Mellon University.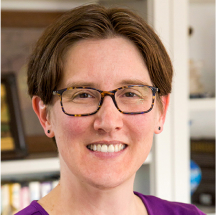 Jennifer Rexford
Provost; Gordon Y.S. Wu Professor of Engineering, Princeton University
As provost, Jennifer Rexford ensures the continued vitality of Princeton's academic mission and its long-term financial security. Rexford is the Gordon Y.S. Wu Professor in Engineering and a 1991 graduate of Princeton with a B.S.E. in electrical engineering. After completing her Ph.D. in electrical engineering and computer science at the University of Michigan in 1996, she worked as a researcher at AT&T Labs for more than eight years, creating techniques deployed in the company's backbone networks. Following her years in industry, Rexford joined Princeton's Department of Computer Science as a full professor in 2005. She received her named professorship in 2012, became acting chair of computer science in 2013 and named chair in 2015. She became provost of Princeton University in 2023. Her research focuses on computer networking, with the larger goal of making the Internet worthy of society's trust. She is a member of the National Academy of Sciences, American Academy of Arts and Sciences and National Academy of Engineering.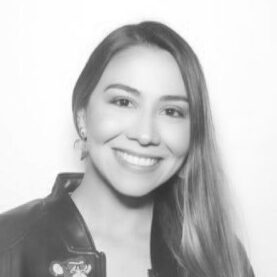 Laura Rodriguez
Co-founder, The Miami Ape
Laura Rodriguez is a host, content creator, renowned speaker, social impact advocate, and co-founder of The Miami Ape, a Web3 consulting and media company. Holding a Master in Social Work and with over 12 years of experience, Laura has been featured on live national television, recognized as one of 10 must-follow LATAM influencers by Forbes, and featured in Vogue Business. Rodriguez is a BAYC community council member and a host of bilingual twitter spaces and podcast shows interviewing people in the Web3 space. She has partnered with brands including Adidas, TimeX, WoW, BAYC, The Grammys, Fox Deportes, and Jarritos. She is a fervent believer in the transformative power of Blockchain technology and digital ownership. Laura founded "Latinos en Web 3" community and hosts online and in-person events to educate about the potential of this new technology, while bringing awareness to Latin America and minority groups about the opportunities available in Web 3.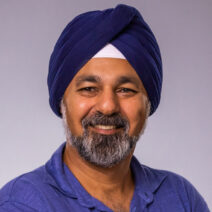 Jaswinder Pal Singh
Inaugural Professor of Computer Science, Technology, and Societal Change; and Co-Director of the DeCenter, Princeton University
Jaswinder Pal (JP) Singh is the inaugural Professor of Computer Science, Technology and Societal Change at Princeton University, where he is a tenured full professor in the Computer Science department. He is the co-founder of Trust Machines, which builds applications and platform technologies to leverage the decentralization of trust enabled by the Bitcoin Blockchain, and of CaaStle, a technology and logistics company transforming the apparel industry with a Clothing-as-a-Service model. He currently serves as Chairman of the Board at 8×8 (NASDAQ:EGHT), a SaaS communications company, and a member of the board of directors of Clearwater Analytics (NYSE:CWAN). He served on the management team of Right Media, an online advertising exchange acquired by Yahoo!. A leading authority on Scalable Computing Systems, Infrastructure and Applications, he has served as a consultant to several leading companies and the US government. Singh is so-author, with David Culler, of "Parallel Computer Architecture: A Hardware-Software Approach," and has authored over 100 published papers and several patents. He was the only computer scientist to receive the NSF Presidential Early Career Award for Scientists and Engineers in 1997 and was awarded the Sloan Research Fellowship in the same year. He graduated summa cum laude from Princeton in Electrical Engineering and Computer Science and obtained his Master's and Ph.D. degrees from Stanford University.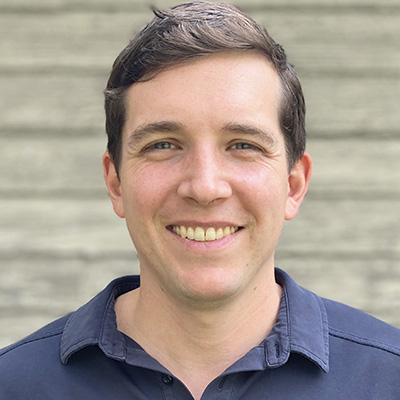 Porter Smith
Head of Network Operations, Deal Partner, a16z
Porter Smith serves as the head of network operations and as a deal partner on the a16z crypto team. He focuses on DeFi, real-world applications, emerging markets, and governance design across the web3 landscape. Prior to a16z, Porter was an MH-6M Little Bird and AH-64D Apache helicopter pilot, deploying twice to Afghanistan. He also spent a year conducting autonomous systems research with the Defense Innovation Unit. He was drawn to web3's systems-centered thinking and meritocratic ethos.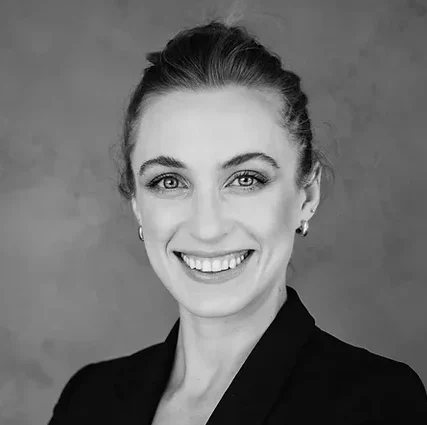 Natalie Smolenski
Founder and Executive Director, Texas Bitcoin Foundation / Senior Fellow, Bitcoin Policy Institute
Natalie Smolenski is a founder of both software startups and non-profit organizations. She founded and leads the Texas Bitcoin Foundation, a 501(c)3 public charity dedicated to original research and education about Bitcoin and political economy. Previously, she co-founded Learning Machine, a SaaS company that built the first Bitcoin-based digital identity wallet and helped launch the decentralized identity movement. She exited Learning Machine to Hyland, where she currently leads business development. She also co-founded the Texas Blockchain Council, a professional trade association representing the Bitcoin industry in Texas. Natalie is a social scientist and writes about Bitcoin policy as a Senior Fellow at the Bitcoin Policy Institute.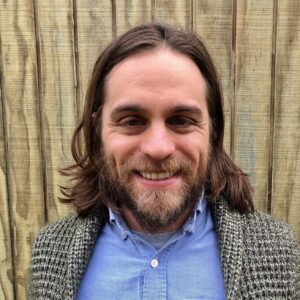 Craig Warmke
Associate Professor of Philosophy, Northern Illinois University
Craig Warmke is Associate Professor of Philosophy at Northern Illinois University and Fellow with the Bitcoin Policy Institute. He has published several articles on the ethics and nature of bitcoin and has coauthored a book-length defense of bitcoin under contract with Routledge Press.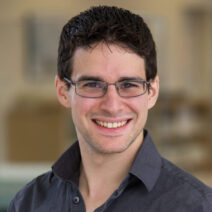 Matt Weinberg
Associate Professor of Computer Science
,
Princeton University
Matt Weinberg is an assistant professor at Princeton University in the Department of Computer Science. His primary research interest is in Algorithmic Mechanism Design: algorithm design in settings where users have their own incentives. He is also interested more broadly in Algorithmic Game Theory, Algorithms Under Uncertainty, and Theoretical Computer Science in general. Before joining the faculty at Princeton, Weinberg spent two years as a postdoc in Princeton's CS Theory group, and was a research fellow at the Simons Institute during the Fall 2015 (Economics and Computation) and Fall 2016 (Algorithms and Uncertainty) semesters. He completed his PhD in 2014 at MIT, where he was very fortunate to be advised by Costis Daskalakis. Prior to that, he graduated from Cornell University with a BA in Math in 2010, where I was also fortunate to have worked with Bobby Kleinberg.